The Raymond Virtual Reality Simulator provides advanced, supplemental instruction that is designed to improve forklift operator skills, build confidence, help retain employees, and keep them learning. It uses existing Raymond® trucks and plugs into the company's patent-pending sPort (Simulation Port) to create an immersive learning environment for operators. Under the guidance of a certified instructor, operators progress through a series of standardized modules that increase in complexity and assist in providing the user with consistent, quality instruction.
Ginsberg's Foods, one of the largest independently owned and operated foodservice distributors in New York's Hudson Valley and a Raymond customer, was growing rapidly and needed to educate new talent quickly to keep pace with its busy warehouse environment.
To enhance its operator education program, Ginsberg's Foods turned to the Raymond Virtual Reality Simulator. This technology helps employees become more familiar with trucks and their controls prior to operating on the actual floor. Because almost half of all recent new hires at Ginsberg's Foods had never been on a lift truck, they need more education than others to feel comfortable entering a live warehouse environment.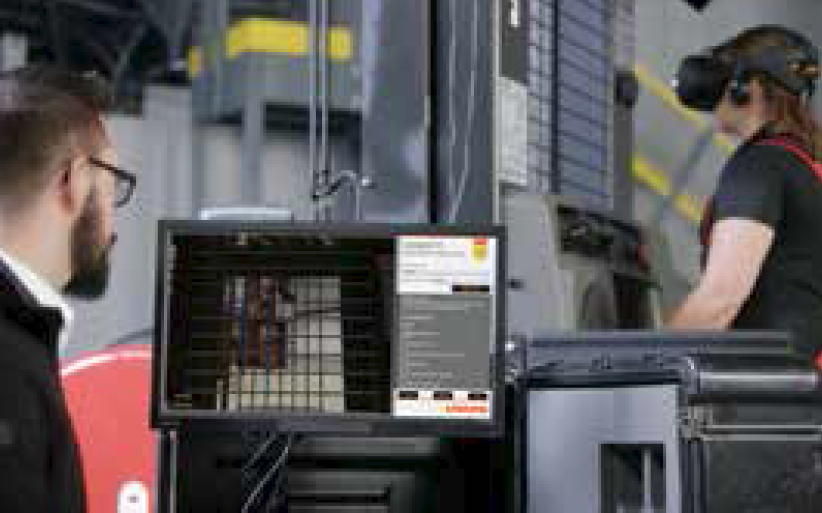 "Adding VR to our program, even temporarily, helped make everyone more comfortable," said Mike Card, Warehouse Manager at Ginsberg's Foods.
The Raymond Virtual Reality Simulator also puts everyone on a level playing field, allowing instructors to watch multiple operators at once and give immediate feedback. "After using VR as part of our teaching program, operators were vocal about how consistent they felt the instruction was," Card said.
Note: The above article reprinted at the website or other media sources not specify the source http://www.ngoisaoso.vn is copyright infringement